STAND OUT FROM THE COMPETITION
New Way To Drive Your Business
With A Transparent LED Screen?
A transparent LED screen comprises programmed LEDs mounted on a clear glass panel. Ordinarily, you can see through the glass. However, when the LEDs are turned on, they light up in sequence to display images or videos as desired. 
The images on a transparent LED display are just as sharp as you would have on opaque displays. The only difference is that transparent glass offers the best of both worlds. When you want to, you can leave the glass as is in its transparent state such that customers see inside your shop. Alternatively, you could use the LED display for brand advertising or informative announcements like a sale or a special offer. 
An LED transparent screen further helps to maintain architectural integrity. Instead of having to replace glass storefronts with bulky LED screens, this type of display allows you to maintain the glass design. It also blends right in and only stands out when you need it to.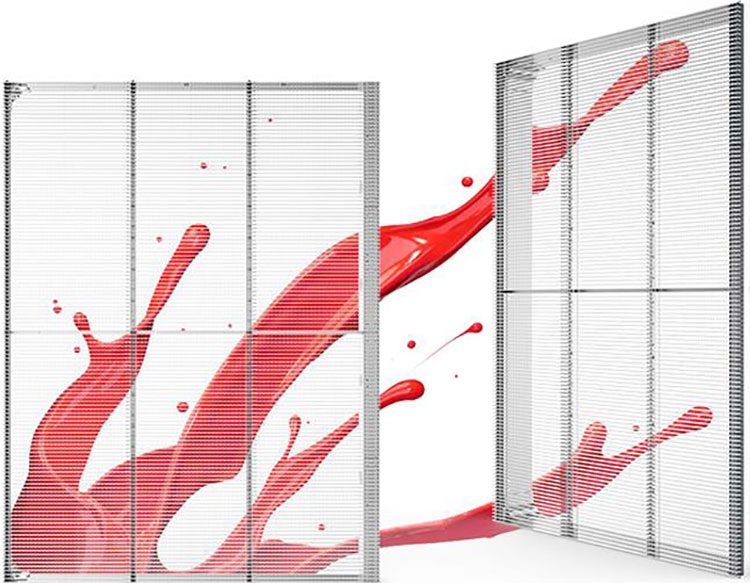 Of Transparent LED Screen
Transparent LED screens are a dynamic way to market your business. It is an effective way to draw viewers attention to your shop, hotel, restaurant or any other business. Moreover, it gives you creative freedom and costs much less than other forms of advertising.
You can change your display message as much as you like without having to incur expensive costs. Having animated image or a video on the screen is more refreshing than just a still image. More so given the crisp colorful images transmitted by LED displays.
Transparent LED Screens
New Hit In The Advertising Market
The transparency of this type of screens is due to the fact that there is free space between the horizontal rows and there is no dense rear wall behind them, as is the case with all other LED screens. Transparent video screens are very effective for any type of store with small, medium to very large glass showcases. They can be for both indoor and outdoor installation. The slack structure makes them windproof when installed in large areas of facades.
For Transparent LED Screen
Both Indoors and Outdoors